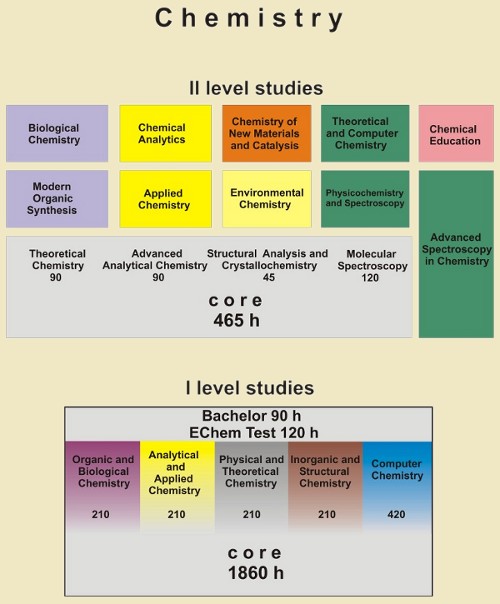 The new Bachelor(180 ECTS)-Master(120 ECTS) study programs has started in the academic year 2007/2008.
As for now, it co-exists with the one-tier 5-year Master program (300 ECTS). The students who started their study in the academic year 2006/7 and before, continue the 5-year master program.

The list of courses in the document below covers both programs.
1st Cycle Courses
Courses - 5-year master
---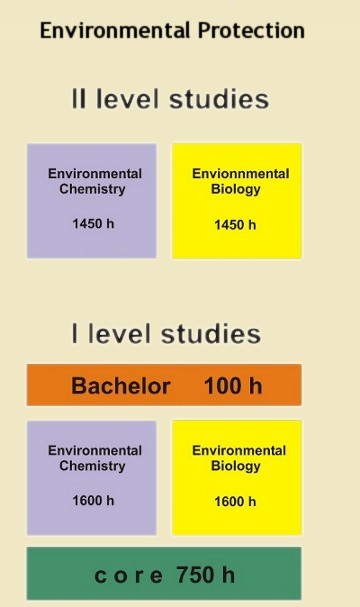 Study of Environmental Protection

---
Studies in Mathematics and Natural Sciences